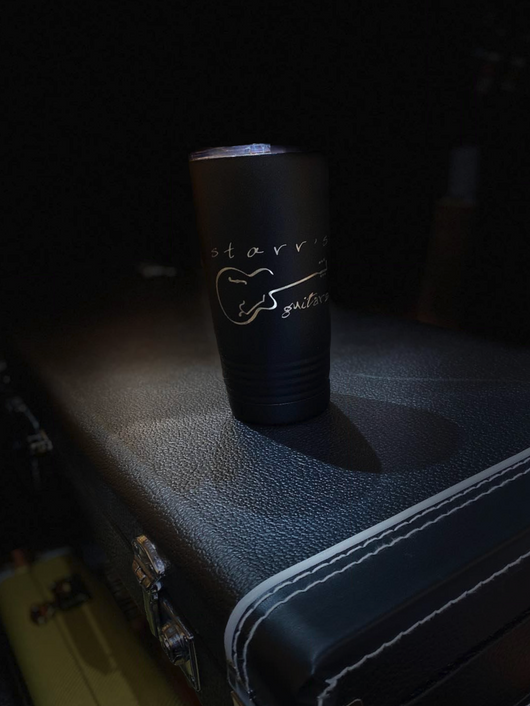 Starr's Guitars Insulated Travel Mug
Regular price $25.00 Sale
Starr's Guitars Insulated Travel Mug
Made by Polar Camel
Locally customized by Orange Kat, LLC
This great travel mug will keep your beverages hot or cold for hours while you travel or just hang out!
Matte black finish with the world-famous Starr's logo. Tight fitting cap for  super sipping.
Sweat-free technology. Double wall insulation and fits most cup holders.
Shipped in a sturdy gift box. We can also drop ship to your friends or family members; just ask!
Free shipping in the lower 48 states.